Financial Assistance
Senior Citizen Assistance Program
The Humane Society of San Bernardino Valley has funding available for Senior Citizens to assist with the cost of veterinary services for the care and treatment of their animals. These funds, made possible by a grant from The Albert and Anna Herdina Memorial Fund at The Community Foundation; Strengthening Inland Southern California through Philanthropy are open to residents of both the Riverside and San Bernardino counties who are over sixty-six years of age and have a maximum income of $1,950 a month for one person. This program is limited and available when funding allows. Assistance is distributed on a "first come, first served" basis.
To start the application process, please CLICK HERE to download and print the application in English (and HERE for Spanish). Additional materials will also be needed to apply, as listed on the application.
For more information on this program please call 909-386-1400.
Pets of the Homeless

We currently have LIMITED funding to assist homeless members of the community with care for their pets.
 

Additional Assistance Organizations

If additional financial assistance is needed, please see our list of organizations that may offer voucher assistance SEE ORGANIZATIONS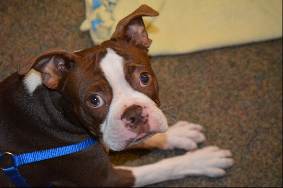 *ALL PROGRAMS ARE AVAILABLE WHILE FUNDING LASTS. APPLYING FOR A PROGRAM IS NOT A GUARANTEE FOR ASSISTANCE. YOU MUST MENTION THE PROGRAM WHEN YOU CALL TO MAKE YOUR APPOINTMENT- YOU ARE NOT AUTOMATICALLY ENROLLED.
Please read the qualifications and details of each assistance program carefully.
When calling the HSSBV to sign up for these programs, please keep in mind our call volume is very high, especially on Mondays, Fridays and after the launch of new discount or voucher programs. You are welcome to make an appointment over the phone, or by coming to the clinic in person. If you reach our voicemail, please leave one voicemail and we will return your call at the first opportunity.
If you are unable to leave a voicemail, please try again later. Leaving a voicemail does NOT enroll you in any of our programs.