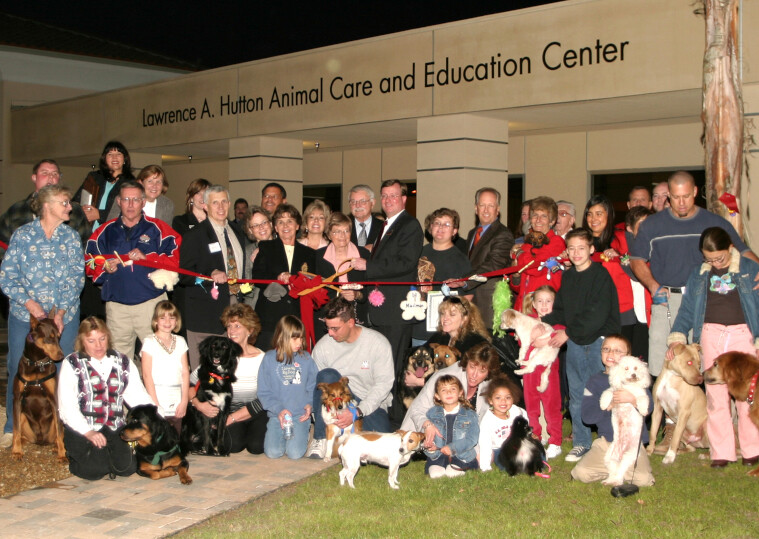 Organization History
On March 16, 1970, with the hard work and dedication of a few key volunteers committed to caring and protecting animals in order to improve the quality of their lives, the Humane Society of San Bernardino Valley became incorporated. As with any new start-up organization, there were many challenges. It was a time of hope, despair, promises, and disappointments. Along this challenging path, the Society's dream became one to provide the residents of the city of San Bernardino and their pets with quality animal services sufficient to meet local needs. This dream was inspired and led by a true visionary, Joyce Young Martin. Beatrice Tupman Prothero who documented the Society's first history stated:
"Joyce's dreams centered on the developing of a much-needed low-cost spay and neuter clinic to help alleviate, in our area at least, the national disgrace of dog and cat overpopulation. Alone, she planted a fertile seed…."
Then, person by person, she brought in a small group of dedicated people to implement this dream. They began with efforts to change conditions at the city "pound." While pursuing this objective, the small founding group was continuing to grow, using their time and resources to educate the community on behalf of all animals, both domestic and wild.
Some of their initial work included stopping the sale of pound animals for research and stopping the inhumane treatment of wild burros used in races at Big Bear Lake. Along with those efforts, a public education campaign was undertaken by generating information on key animal care issues such as buying holiday pets and then not being able to care for them, and the dangers of leaving animals in hot cars to suffocate and perish. They posted rewards for arrests and convictions of those abusing and abandoning animals, and encouraged and promoted animal protection legislation. In addition, the Society developed and implemented a information and referral service, dog training classes and a Humane Education program offered in the city of San Bernardino School system.
In 1978, they launched a $175,000 campaign to build a low-cost spay/neuter clinic and general offices. The Humane Society used these original buildings until November of 2005 when they moved to the present location at 374 W. Orange Show Road.
This was the beginning of that initial dream to address the causes and prevention of pet overpopulation. Today the Humane Society of San Bernardino serves in excess of 50 – 60,000 animals a year by providing low-cost spaying and neutering services, low-cost vaccinations, medical services to pets of indigent people and education classes to over 17,000 children annually. In addition the Society employs two cruelty investigation officers to help prevent animal abuse and neglect. On average they handle over 500 cases a year.
It is only through your generosity that we can continue our humane education programs and to make a difference for the health and well-being of the animals in our community.